Virtual Tour of Solent University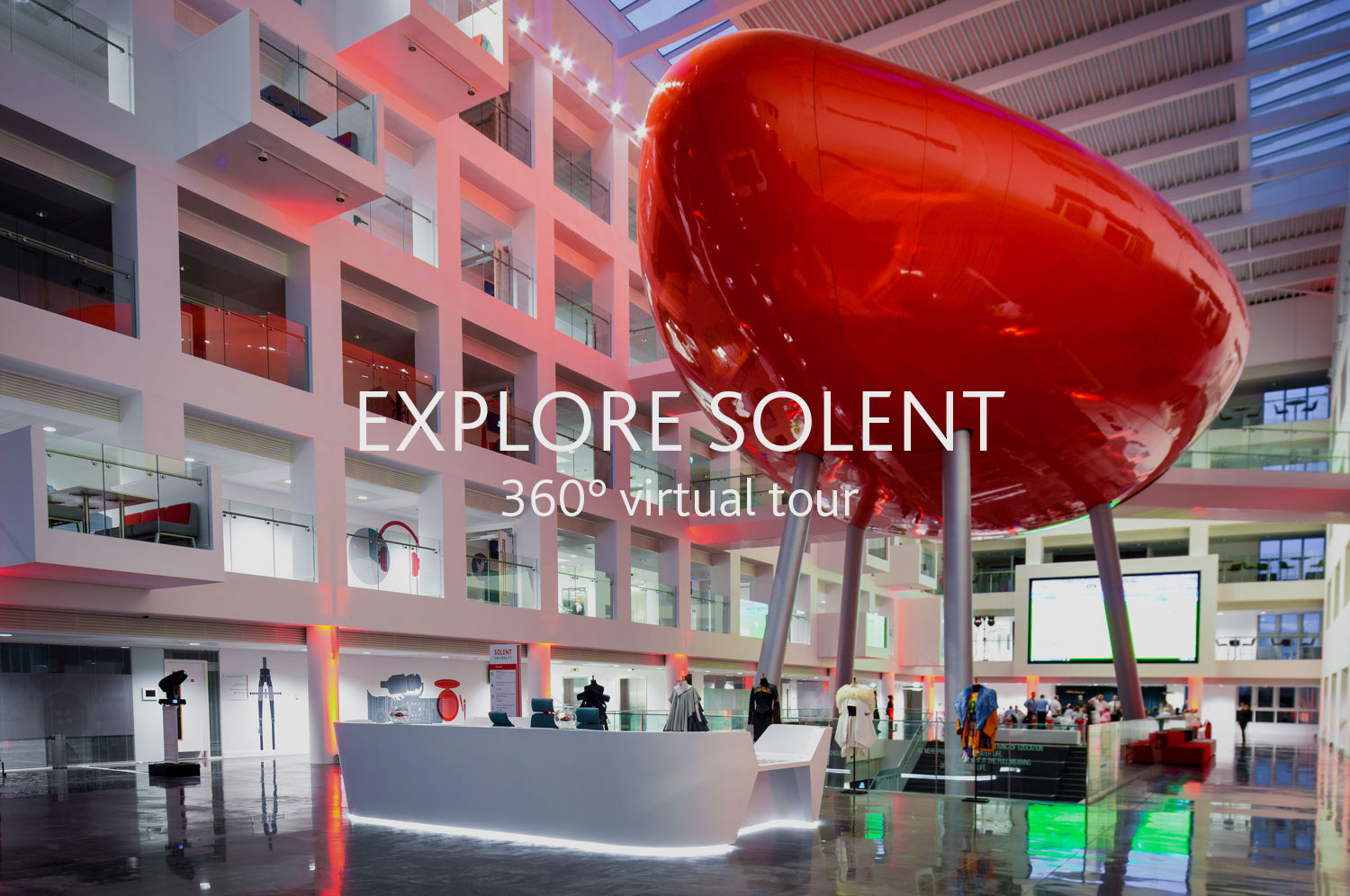 Campus Location
Address: Solent University, East Park Terrace, Southampton SO14 0YN
Situated right in the centre of the busy city of Southampton, Solent University's main campus is ideally located for students.
This vibrant and modern city has a rich maritime heritage and offers all the charm and excitement of a bustling waterfront city with much for students to explore.
Of course, being in the city centre means that many amenities are just a few minutes' walk from the lecture room, but as well as exploring Southampton and the south coast, students can take some time to discover what's available on campus, from the student-run cinema and fitness facilities to the campus cafes and Students' Union.
Things to do on campus
We're proud to have a campus that is centred on providing high-class learning opportunities and an excellent student experience. On campus students can find a student-run cinema, top-class fitness facilities, campus cafes and eateries and our brilliant Students' Union. Solent Students' Union organise regular social events, have an extensive range of societies for you to join, and provide a range of support services – all contributing to an inclusive, sociable and well-balanced student experience. Find out more about Solent Students' Union here.
On campus you will also benefit from lots of study areas, from the library, to comfortably spaces and sofas for a more relaxed study environment. You will also have access to the Student Hub – the place to go if you need to talk to someone and get expert advice on academic or personal matters. For more information on the types of support you can receive on-campus.
Our student accommodation options are located around the vibrant city of Southampton, as opposed to on-campus. So, for more details on student living, please visit our accommodation page.
To learn more about the quality and variety of facilities on our campus, explore our facilities page.