Date published 6th October 2020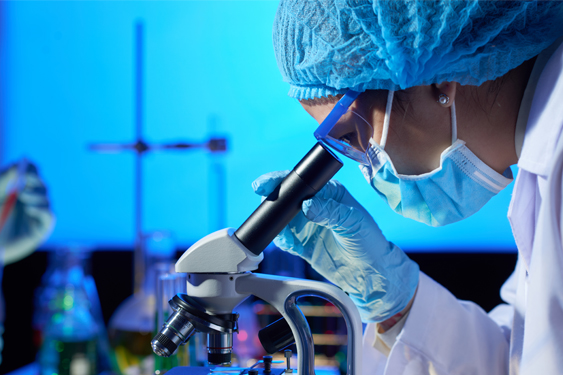 Engineers play a huge and varied role in global society, and is a varied subject area that touches everything from computer programming, to product design, sound engineering, environmental work and more. With engineers in high demand worldwide, graduates often find themselves working in exciting roles across the globe.
The range of talents and skills that are valued in the field is also vast. Creative thinking, problem solving, innovation and an eye for detail are all just as important as being good with numbers. This highly creative side of engineering means that many STEM (Science, Technology, Engineering and Mathematics) professionals say that we should be adding art to the list of desirable subjects for engineering students.
In the same way that a career in engineering has no limits, there is no one type of person that can be an engineer. Although it often perceived that men make up a large part of the workforce, things are slowly changing. What's more, throughout history women have had a huge impact in engineering and technology. In fact, some of the very first computers were programmed by women.
In 1842, poet and mathematician Ada Lovelace wrote extensively on the 'Analytical Engine', or what we now consider computer programmes. Whilst computers as we know them today are made of steel, glass and wires, the first "computers" were actually women. These women were highly skilled number crunchers, carrying out complex sums and operations with just a pen and paper.
With the arrival of World War II and the first digital computers, teams of women were hired to "programme" the huge machines, writing incredibly technical code for computers such as the Eniac and the Colossus. In the US, mathematician Grace Hopper drafted the first computer languages, developing Cobol, a programming language used by governments and businesses even today. These pioneering figures laid the foundations for a future of female leaders.
Now, a global network of women in engineering professions thrives. Below are some examples of women whose contributions to the field really stand out.
Roma Agrawal is a structural engineer. A quick glance at London's skyline is all that is needed to spot her work. Between 2006 and 2012, she was one of the key engineers to oversee the building of The Shard, the tallest building in the UK. More than just a skyscraper, The Shard is a huge architectural and artistic feat, drawing over 900,000 visitors each year. She also designs bridges, towers and sculptures, her only prerequisite for a project being "build big".
First finding her taste for engineering whilst playing with Lego blocks as a child, Roma went on to study a BA in physics and completed her MSc in structural engineering. Throughout her career, Roma has worked to promote careers in engineering and technology to women, calling for an image overhaul of the profession. "We have all these stereotypes of what an engineer might look like, and really they're not true anymore" she says. "Engineering is for everyone".
Reshma Saujani is the founder of Girls Who Code, a global tech initiative inspiring young women to close the gender gap in computer programming, bringing more diversity to engineering. Her message is simple: teach girls to be brave, not perfect. Much like Roma Agrawal, Reshma is determined to change the face of engineering and technology, showing that anyone can look like an engineer. She also works alongside schools and governments to help inspire girls to follow career paths in tech from an early age, pushing curriculums to include more women role models.
As well as passing two A-Level Maths exams by the age of 11 and being the youngest master's graduate at Oxford University, Dr Anne-Marie Imafidon is the CEO of Stemettes, an initiative promoting girls and women in STEM. Specialising in tech and A.I., Anne-Marie has been awarded an OBE for her contributions to the field. Above all, diversity is at the core of her work. "We have technology products that are being used by more [people], but they are being built by the few" she says. This means that with more women working in engineering and technology, more perspectives and ideas are brought to the table.
Whether you are choosing your degree or thinking about the next steps in your career, there are lots of resources available online to help you along in the decision making. Solent University, offers an International Foundation Programme in STEM to support your transition on to a UK degree programme in the field. To find out more, please contact our team.