Date published 24th November 2022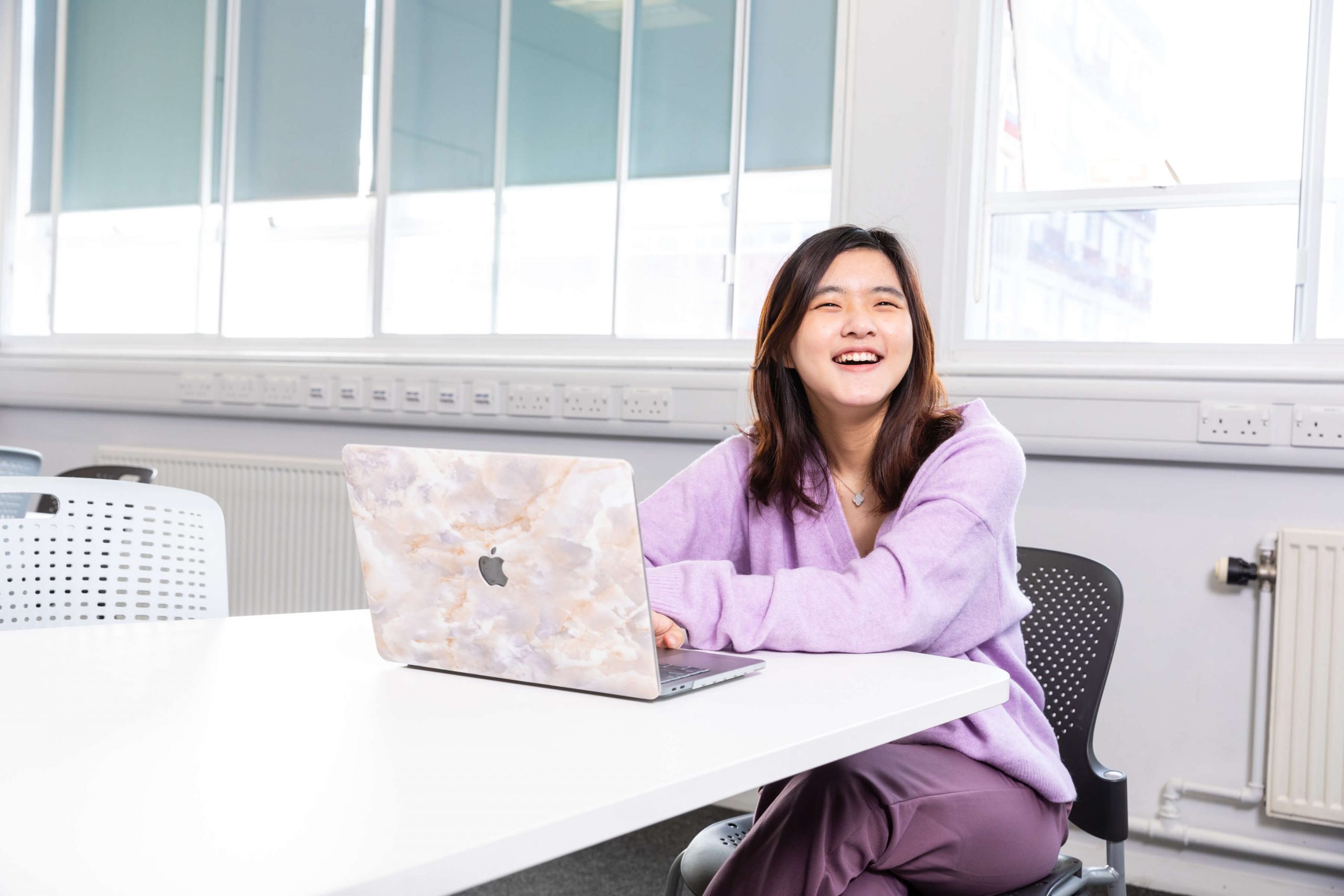 Are you considering applying to a university in the UK? Completed high school and wondering how to progress? If so, then Solent University Pathway may be able to help. Our International Foundation Programmes (IFPs) are designed to help you develop the knowledge and transferable skills needed for successful progression into higher education in the UK. We offer subjects in Business and Management, Creative Industries and STEM, allowing you to develop your English language and subject knowledge before beginning your undergraduate studies.
How an International Foundation Programme works
An IFP is a year-long programme that provides international students with a route onto their desired undergraduate degree. It is designed to bridge the gap between your existing qualifications and those required of an undergraduate degree, while also developing your English language skills to a level where you can thrive in UK academia.
The course is made up of a series of modules, which are taught in a variety of ways, including lectures, seminars and workshops. The flexible course design means that you will gain extensive academic experience before you even start your undergraduate degree – ensuring that you are well prepared.
The subject-specific IFP will be influenced by your chosen progression undergraduate degree. You will study the pathway that best supports your progression route, providing you with industry-relevant subject knowledge, while also honing your academic study and English language skills.
Upon successful completion of your IFP (at least a 40% pass mark in each module), you can progress on to your chosen undergraduate degree at Solent University. You can find the list of our progression degrees here.
What are the benefits of an International Foundation Programme?
An IFP is a great way to begin your higher education journey, and our foundation year at Solent University Pathway enables you to prepare for an undergraduate degree in a creative, dynamic, and supportive environment. You will also:
Develop your English language skills, building your confidence in both academic and social settings
Develop the academic skills and subject knowledge required to succeed in your target undergraduate degree
Be taught by our experienced academics, who specialise in supporting international students
Study on campus with access to all of the university's facilities, sporting opportunities, societies, events and more
Boost your CV by earning an internationally recognised qualification
Study alongside international students from all over the world. Make friends and learn skills that will last a lifetime
Do I qualify for this programme?
To apply for an International Foundation Programme, you need to meet the minimum entry requirements. You will need:
General: 12 or 13 years of schooling depending on the education system in your country
Academic: country-specific academic entry requirements
IELTS: a minimum 5.5 overall IELTs with a minimum of 5.5 in each individual component from a UKVI Approved Centre
Minimum age: to be 17 years old – you must turn 18 within the first 6 months of your undergraduate programme
Unsure whether you meet the entry criteria? Feel free to speak with our team to discuss your eligibility here.
If you have decided that studying at a UK university is for you and are looking for an opportunity to improve your English language, gain valuable knowledge and skills in your chosen subject area, meet new people from all over the world, and boost your CV by earning an internationally recognised qualification – then our International Foundation Programmes could be just what you need!
For any more information, or to apply, please look at our courses page. We hope to hear from you soon.