Date published 9th August 2020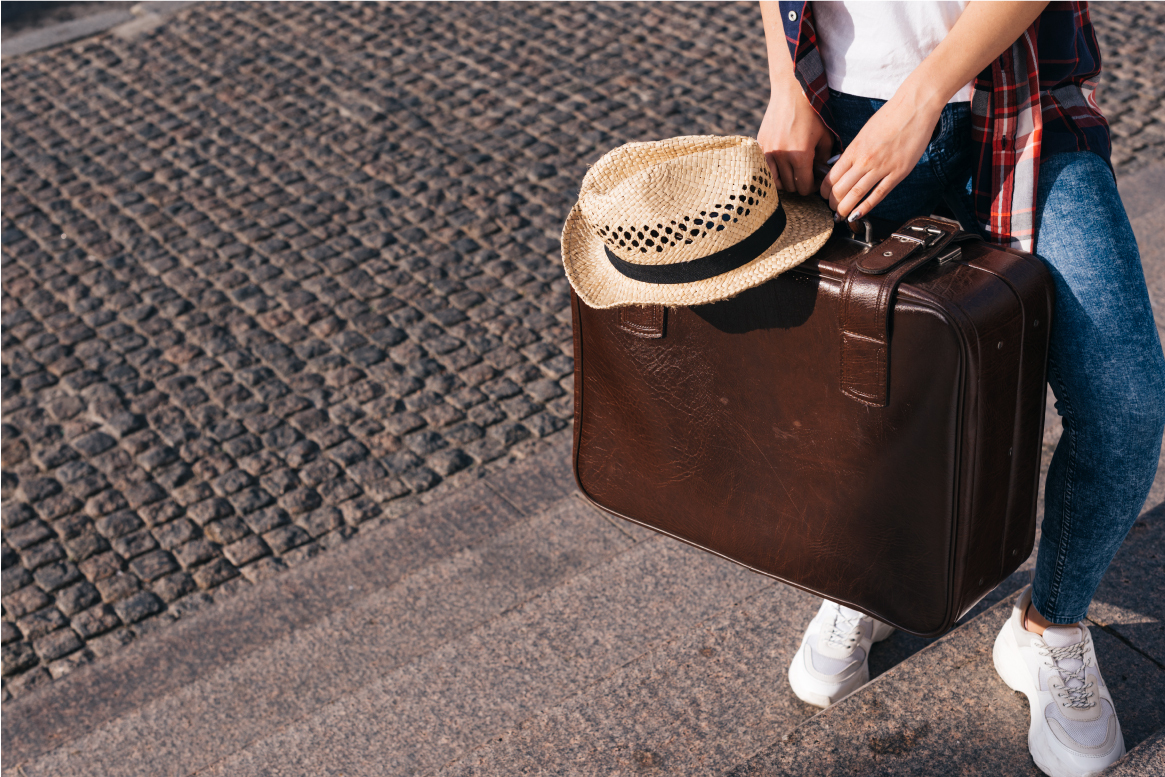 Our pathway students, here at Solent, come from various countries all across the world. It is a huge step for anyone to move countries, so we want to help you plan effectively and settle in with ease. We've produced a list off essential things that you should bring with you to Solent.
Hand luggage
Try to make sure your most essential items are with you, so that they are secure and easy for you to access. When packing your hand luggage be sure to include:
Letter of Acceptance from Solent University – before you leave you should have received our offer confirmation letter. This is one of the most important things you'll need to bring with you.
Passport – of course, this must be in date and valid. It's also worth having some photocopies of this, too.
Academic documents – certificates and documents supporting your education history and England language testing (IELTS).
Financial documents – to ensure that you are able to cover your course fees and accommodation. You may need to present recent bank statements and/or proof of scholarship letters.
Visa – you will need your valid visa that permits you to live and study in the UK, the Student route visa.
Money – sometimes it can take a little while to set up your bank account in the UK, so ensure that you have some cash to hand to see you through until then. Roughly £500 should cover your initial outgoings.
Medicines – if you require medication due to a condition, make sure you have these with you.
Health checks – if applicable; proof of medical screenings and certification of vaccinations, etc.
Suitcase
While packing your suitcase, it is important to be mindful of weight restrictions. Check your airline's website to see what the baggage weight allowance is, for both cabin and hold luggage.
Clothes – As you will know, the UK weather is famously changeable. So do pack clothes that are suitable for a variety of weather conditions. Shoes, underwear, hats, scarves, a pair of sunglasses are some basic accessories you may want. You won't need to bring all of your clothes, but enough to start you off. You can always buy more once you're settled in Southampton.
Toiletries – you'll be surrounded by local shops when you arrive in Southampton, but this doesn't need to be a concern when you arrive. Bring some basics so that you feel fresh and clean. Shampoo, soap, deodorant, razors, toothbrush and toothpaste, and a towel.
Laptop – remember to pack your laptop (and don't forget the charger!) As a student, your laptop will become your best friend. We have lots of shops around for laptop accessories and repairs, in case you ever need them.
Stationery – While studying at Solent, you will need to take notes for your essays and exams – so make sure you bring at least a notepad, pen, and pencil to get you started.
Plug adaptor – Here in the UK we use three pins plug sockets – so, chances are, your electrical items will need an adapter so that they can be used on a UK socket.
Personal items – students often find that bringing photos of family, friends, pets and their favourite posters can help them to feel at home. Bring these with you and you'll feel settled in Southampton in no time at all.
For more information on travelling to the UK and what you're allowed to bring into the country, please check the official UK Border Force document.
If you have any questions about coming to the UK, Solent University or anything else, then please do get in touch with us here.