Date published 17th June 2020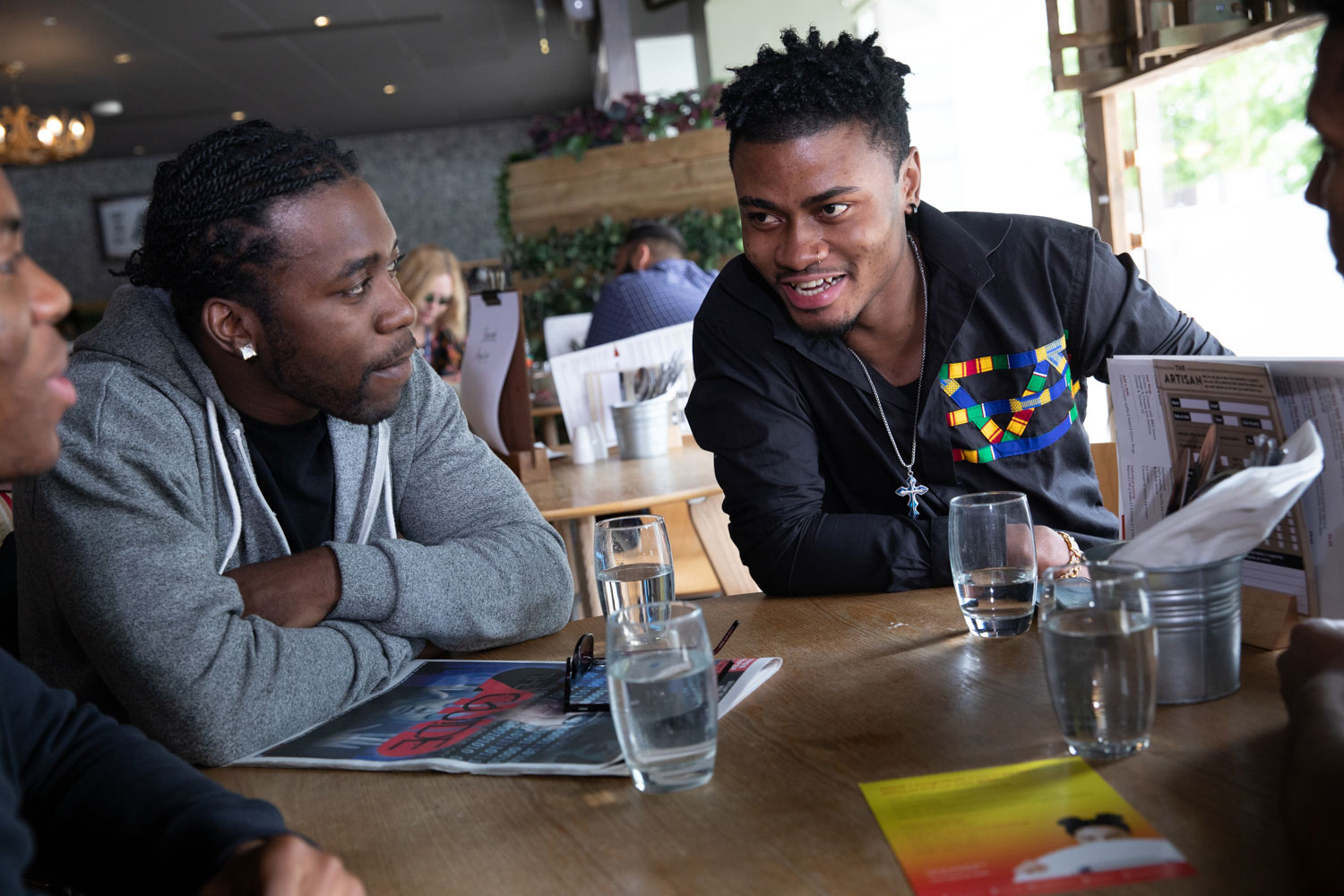 Moving to the UK to study? Here are a few things to help you settle in.
Cash or card?
Whether you are buying some groceries or a cup of tea, you'll be paying in British currency (GBP) – pounds and pence which come in a mix of coins and notes.
100 pence (p) is 1 pound (£).
British coins come in the following denominations:
1p and 2p (copper coloured coins)
5p, 10p, 20p, 50p (silver coloured coins)
£1, £2 (gold coloured coins)
The following come in notes:
£5 (green coloured note)
£10 (orange coloured)
£20 (purple coloured note)
£50 (red coloured note – these are used rarely so some shops may be more cautious of these notes)
If you don't have any cash on you, many shops accept card payments with Visa and Mastercards being the most widely accepted. Some smaller businesses may not accept AMEX cards so it's always best to check first.
If you want to get an idea of how much something is in your home currency, apps like OANDA and XE are available to download.
Make sure you apply for an NUS card when you enrol as many retailers offer discounts instore and online for students helping you save money on lots of different things.
Business hours
A majority of businesses within the UK are open Monday to Friday and standard office hours tend to be 9am to 5.30pm.
For retailers, most shops are also open on Saturdays and Sundays, but opening hours on Sundays tend to shorter – 10am to 4pm as Sunday is more traditionally a quieter day in the UK. You can check WestQuay's opening hours.
If you're going out for dinner, many restaurants are open until 10pm or 11pm. Some may be closed one weekday.
You can expect stores and businesses in the large UK cities (such as London, Birmingham and Manchester) to have longer opening hours whereas those in smaller towns may have shorter business hours.
Public holidays
The UK has a number of different public holidays throughout the year. On these days, many businesses are closed or have shorter opening hours.
Below are some of the key ones:
New Years' Day – 1st January
Easter – usually falls between late March to mid-April and many businesses will have limited opening times on the Friday (known as Good Friday), Sunday and Monday
Early May bank holiday – usually the first Monday in May although this has been moved for 2020 to coincide with the 75th anniversary of VE day
Spring bank holiday – the last Monday in May
Summer bank holiday – the last Monday in August
Christmas Day and Boxing Day – 25th and 26th December
If a bank holiday is on a weekend, a 'substitute' weekday becomes a bank holiday, normally the following Monday.
Phrases to know
"To have in or to go?"
You can expect to hear this in a fast-food restaurant or coffee shop. Are you going to eat and drink there, or do you want to take it away? Depending what you are buying, the cost may differ between the two. Hot food eaten in a café may be charged at a higher price than if you take it away, based on UK taxes. But don't worry, you'll be able to see the difference in price before you decide and it's not usually more than £1 or so.
"Half-past, quarter-past and quarter to"
These are times of the day.
Half-past is 30 minutes past the hour.
Quarter past is 15 minutes past the hour.
Quarter to is 45 minutes past the hour (or 15 minutes left of this hour).
So for example:
Half past two = 2:30
Quarter past four = 4:15
Quarter to six = 5:45
"Contactless"
Most medium to large business in the UK that accept card payments, accept contactless payments. To pay, you hold a contactless-enabled card over a payment terminal and the payment will be taken. According to banking trade body, UK Finance, over 50% of all card payments in the UK in July 2019 were made using contactless payments. The limit on card payments is £30, whereas if you're using ApplePay or AndroidPay there's usually no limit, unless set by the retailer.  You can find out more about using contactless here.
"Is that everything?"
You might sometimes be asked this at a till when paying. This is when someone is checking whether there was anything further you wanted to buy.
"Bills and service charges"
If you've been out to eat at a restaurant and are ready to pay, you can ask for the 'bill' or cheque. For places where there is table service, it's usual in the UK to leave a tip when you pay. This is usually anywhere between 10 to 15%. Before you add anything additional, check your bill to check it's not automatically been added – it will be on there as 'Service charge' and is usually 12.5%. If you're not happy with the service that you have had, you can ask for it to be removed.
"Do you need a bag?"
Did you know…in 2015 the UK introduced a 5p charge for plastic carrier bags when you go shopping? The charge was introduced for retailers with 250 or more employees to encourage people to reduce the use of single-use carrier bags and reuse more environmentally friendly bags. So whilst you might think it seems obvious, but many stores will now ask whether you need a bag, before putting your shopping into a plastic bag for you.