Choosing Accommodation
Moving away from home for university is a huge part of the student experience. And we understand that finding the right accommodation may seem like a daunting task, especially if this is the first time you will be living independently or away from home.
There are many different factors to consider when choosing where to live, such as:
How much is the rent?
Are bills included in the rent?
Is it catered or self-catered?
How far is it located from the campus?
How much will it cost me to travel to my classes?
How long will it take me to get to and from classes?
How many people will I share accommodation facilities (e.g. kitchen, bathrooms etc.) with?
What facilities and shops are available nearby?
We recognise that finding accommodation is a long process and our dedicated Accommodation Support Team is here to help you find the perfect place to live. If you would like to speak to someone about your accommodation options whilst you're studying at the London, Birmingham or Manchester centres, please contact us at QAHE.accommodation@qa.com or call +44 0203 6276101.
You can find more information on the QA Higher Education website. 
Living in Birmingham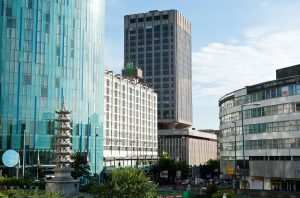 Campus Address: 5th Floor, Centre City, 5-7 Hill Street, Birmingham, B5 4UA
Birmingham is often referred to as England's second city, and is a popular choice for students. Our centre is located minutes away from the New Street Station which makes it easily accessible and convenient for students to travel. Students can spend time in our relaxed breakout area, or visit the ground floor café for a quick coffee. Alternatively, they can head into Grand Central for a range of eating spots, or spend time shopping in the Bullring.
Living in London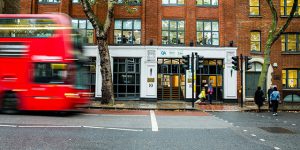 Campus Address: St James' House, 10 Rosebery Avenue, London, EC1R 4TF
Voted Best Student City in QS Student Guide for 2 consecutive years (2018, 2019), our London centre is the perfect student experience. Based in the centre of the West End financial district, there are numerous bars, cafés, and restaurants allowing you to experience everything that this capital city has to offer. Students can jump on the tube and visit the capital's hotspots such as Soho, Covent Garden and Oxford Street, and travel to some world-famous attractions including Madame Tussauds, Big Ben and Tower Bridge.
Living in Manchester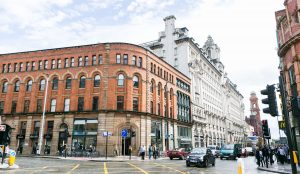 Campus Address: Saint James Buildings, 61 – 95 Oxford St, Manchester, M1 6FQ
Our Manchester centre is a state-of-the-art learning environment surrounded in culture, creativity and opportunity. With more than 85,000 students from across the globe, this innovative city provides an assortment of social activities to suit everyone. With everything from theatres, art galleries and museums, to restaurants, coffee shops and street food stalls, Manchester is an exciting place to study.