Date published 12th August 2020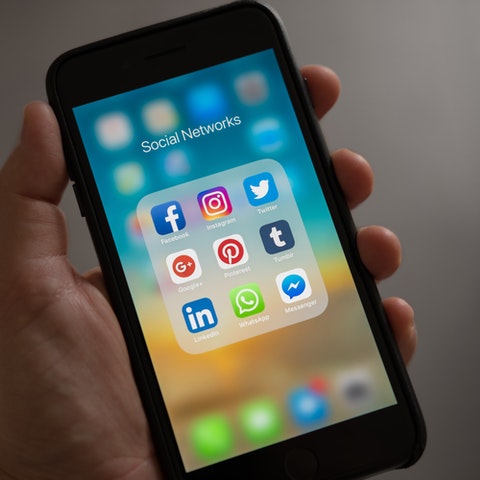 Social media platforms have not been around for long, however their impact and popularity are incomparable. The last two decades have been the most influential but its origins are rooted back to more than 40 years.
1970 – 1990s
The introduction of social media began as a simple method of social interaction in the late 1970s. Usenet was mentioned in 1979 as a simple method of providing news information to specific newsgroups, which was shortly followed by Bulletin Board Systems (BBS). This social media platform allowed minimal engagement with other users on personal computers..
1990 – 2000s
What we now consider to be social media began with the SixDegrees and Friendster platforms in the late 1990s. Named after the imfamous "six degrees of separation" theory, SixDegrees influenced our current perception of social media by allowing users to create profiles and make connections. Although shutdown in 2001 – 4 years after its launch – the peak of this platform saw 3.5 million users at the height of its popularity.
Friendster emerged as a result of  SixDegrees' popularity, but with enhanced capabilities such as media sharing and interaction through comments. Its performance rivalled that of SixDegrees but was relaunched as a gaming site in order to compete with new emerging platforms.
2000 – 2010s
The break into the new millennium was where we saw emerging platforms – many that we still recognise today – begin to change the face of social media as we knew it. LinkedIn was founded in 2002 as a professional network for people and companies to connect for business purposes. This remains the key focus of LinkedIn as it continues to thrive today with over 500 million users worldwide.
Shortly after the launch of LinkedIn, Myspace was created and quickly gained the title of the largest and most popular site in the world. Combining all aspects of previous social media, this platform allowed users to connect with friends, share media, play games and store files. They created a catalyst for more platforms to emerge, such as Facebook (2004) and Twitter (2006).
Facebook has now surpassed Myspace as the most visited social media site in the world, with additional platforms under its belt – Giphy, Instagram and WhatsApp being their  most popular.
2010s – Present
Instagram was launched in 2010and saw rapid growth of more than 1 million users in its first 2 months. It currently holds the position of the 6th most popular social media platform in the world.
As time progressed, social media platforms moved away from focusing heavily on user connection and instead moved towards entertainment cult popularity. Snapchat (2011) and TikTok (2016) are examples of this movement, with their focus on the sharing and enjoyment of photos, videos and memes.
These are just some of the key influencers that play a part in the changing faces of social media. As it continues to evolve, there is no doubt we will continue to see new platforms and methods of engagement emerge Change in social media will heavily influence not only user experience, but also how businesses adapt to meet consumer needs.
At Solent University Centres we offer a BSc (Hons) Business Management course with modules covering: digital future, marketing, contemporary growth challenges and business start-up. If you're interested, please complete a form on our enquiry page.