Date published 16th August 2021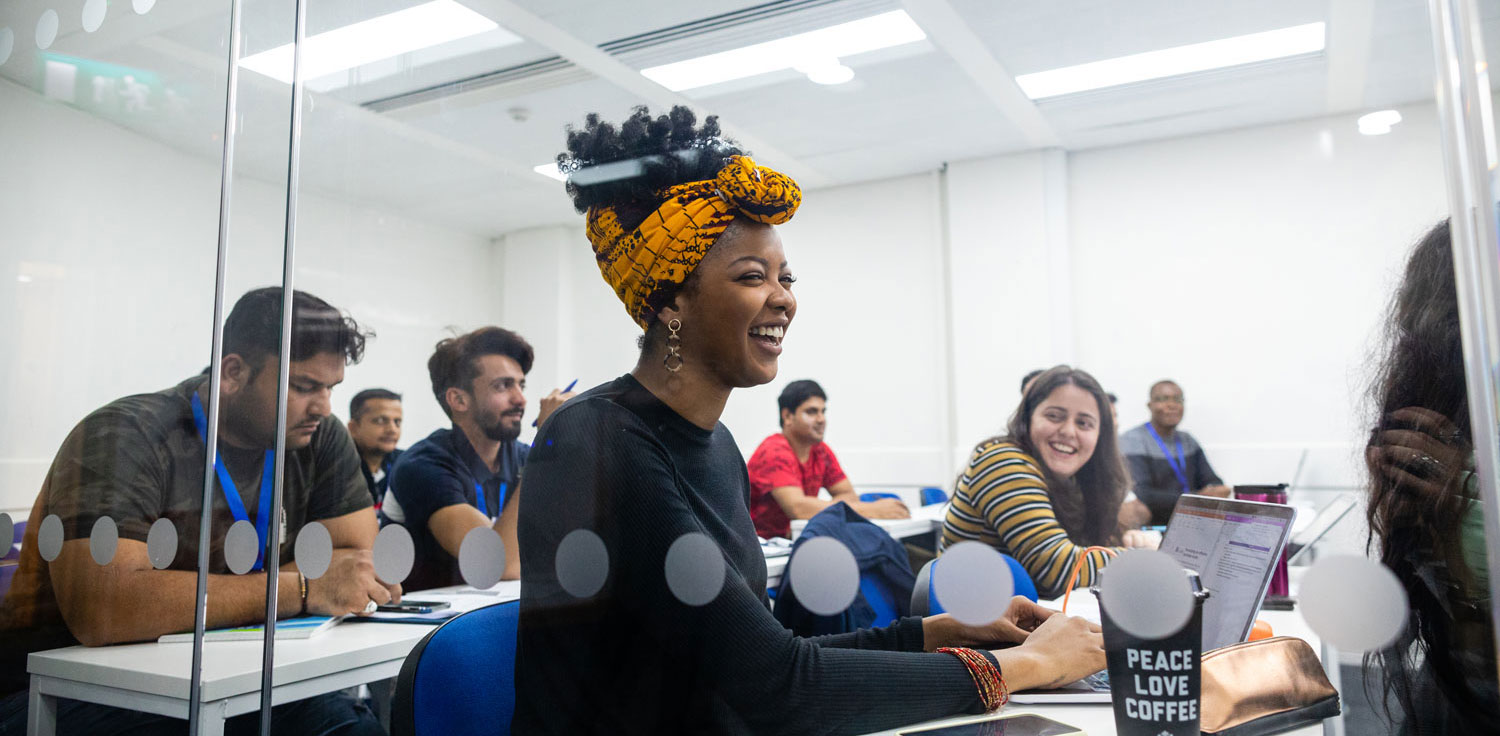 Tip 1: Study a subject you enjoy
Think about it. As a mature student, you're in a much better position to choose a subject you really enjoy. Your life experiences have probably taught you a great deal about what you like, and what you don't like. Use this experience as an advantage and pick a course you really care about – whether this is to gain more skills, support your career, or simply do something you love.
Tip 2: Choose a flexible study option
A good life-study balance is important, especially for mature students. You're not in your twenties anymore, so the whole 'university experience' consisting of endless partying, ready meals and last-minute essay writing may not sound too appealing.
Luckily, higher education can be flexible. At Solent Centres you can choose daytime or evening and weekend study options, while making the most of a blended learning approach, to make your course work around your career and personal commitments. It's a win-win.
Tip 3: Fund it with Student Finance
UK Higher education is expensive, and that's a fact. Affording university fees may be what's been holding you back from pursuing the career of your dreams. But if you're a UK student, there are ways to get the financial support your need for your degree – Student Finance England (SFE) offers loans to cover the cost of your university fees, and usually living costs too.
Being on a low income, having a disability, or children, shouldn't stop you either – there is additional funding support available.
Tip 4: Boost your confidence
So why haven't you applied yet? Maybe you're worried you don't have the right grades, or don't remember enough to make that transition back into education.
This is very common, and it's not easy to go back to studies after a break. If you feel like you need more support and preparation before committing to a degree course, you should consider enrolling unto a Foundation Year.
A Foundation Year allows you to build on your skills and knowledge and improve your grades, so that by the time you get to the first year of your degree, you will feel confident you have all it takes to succeed.
Explore courses with Foundation Year
Tip 5: Enjoy it
This is your chance and your choice. You're investing in your future, maybe to boost your career or simply study something you love. There will be challenges studying as a mature student, but don't forget to enjoy it!
Also remember that there are student support services to help you out – including welfare, careers, and mental health.
Explore student support at Solent
As soon as you become a student at Solent Centres, you become part of a community of students, tutors and support staff there to help make your time at university unforgettable.
Ready to find out more or to apply?
Editor's note: this blog post was revised and updated in November 2022.