Date published 7th October 2020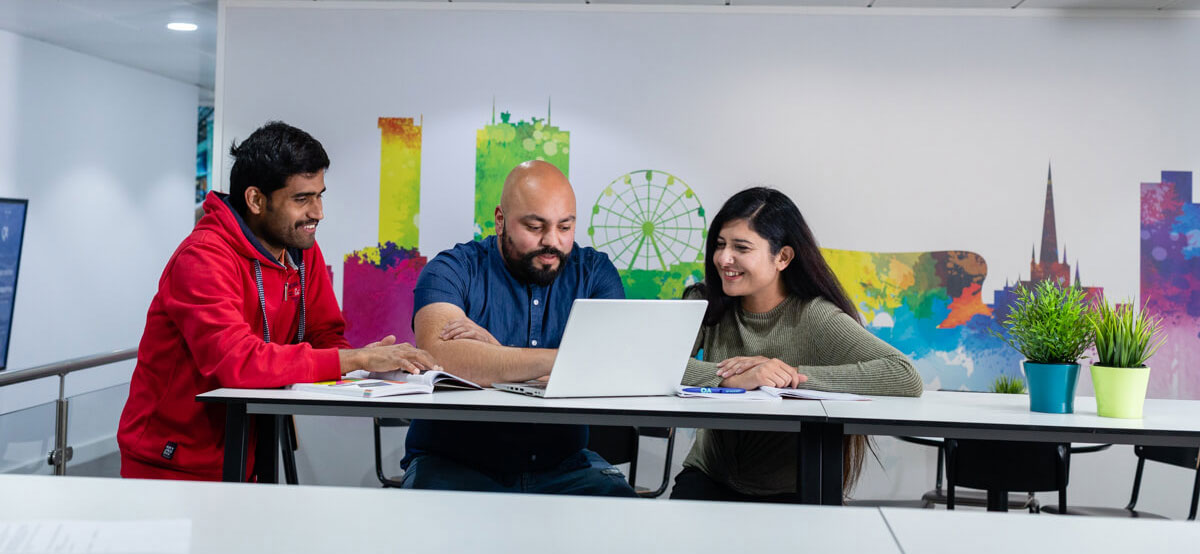 To ensure graduates receive the best possible learning experience and are well prepared to enter the job market, universities keep their curriculum under constant review.
Most recently, our undergraduate BA (Hons) Business programmes have undergone a review. So what is new in Business Management?
Updated Module Content
All modules on the programme have been revised in-line with business industry developments. The updates have been made to reflect on relevant occupational and professional requirements and to prepare students for their future careers.
"All modules studied on the course have been revised in-line with current changes within the business landscape and recent developments in learning and teaching, with the introduction of modules such as Digital Future. The changes have been made to reflect on relevant occupational and professional requirements and to prepare students adequately for their careers. There continues to be a strong focus on professional development now with a module dedicated to this in all Years 1-3. Additionally, there has been a specific move to more formative assessment opportunities within modules, which allows the students the best possible chance of passing and succeeding on their degree. "– Frances O'Neil, BA (Hons) Business Management Programme Leader
Personal, Professional Development (PPD)
With students' future careers in mind, PPD modules have been added to year one, two and three (this also applies to the foundation, 4-year programme).
This module is designed to build upon students' academic skills, increase their employability and support them with potential work placement options. It provides students with an excellent opportunity to plan their post-graduation future.
Overcoming Entrepreneurial Barriers
For students who aspire to start their own business, we have created a dedicated "Business Start-Up" module.  In spite of uncertainties in2020, there has been a 3.5% growth in a number of registered companies in the first quarter of 2020 compared to the same period in 2019. After completing this module students will be equipped with the skills and knowledge required to establish their own business.
Ecological Economics
The evidence for rapid climate change is compelling. The Intergovernmental Panel on Climate Change (IPCC) has warned that warming greater than the global average has already been experienced in many regions and seasons.
The main purpose of an Ecological Economics module is to help find a balance between the economy and the environment by implementing sustainable solutions and learning to adapt in a changing world.
Keeping up-to-date with Relevant Content
The new Global Challenges module will be continually updated, as new issues arise within the business community. However, the focus will be given to the current trends faced across the globe, such as climate change, urbanisation or technological advancement.
For more detailed information about the revised programmes, please visit one of our BA (Hons) Business Management course page.