Date published 12th February 2021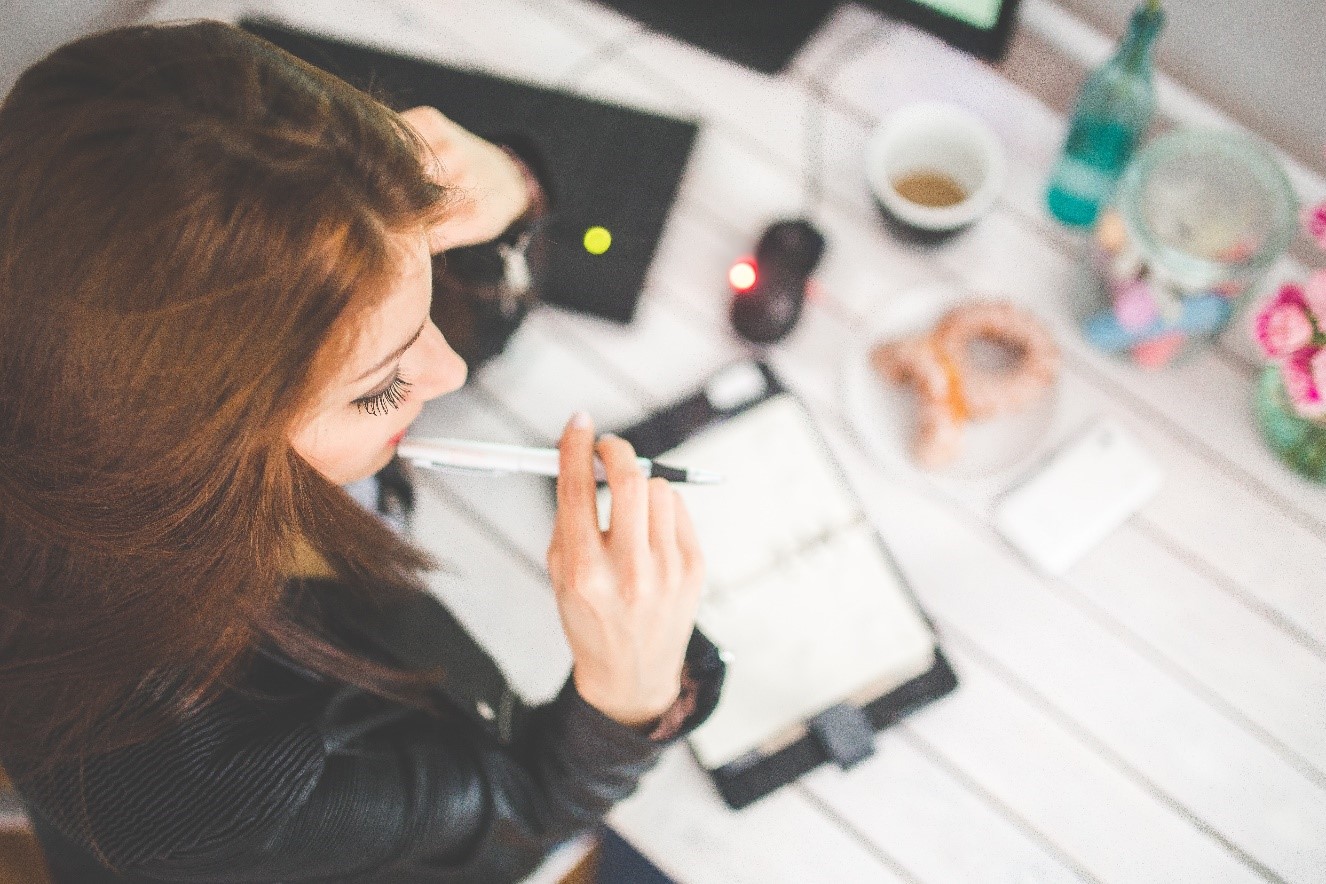 February is often associated as the month of love. Although Valentine's Day is only celebrated on the 14th February, every day regardless of the month, should contain a whole lot of self-love.
Being a student is an incredibly fun part of your life, but it doesn't come without its challenges. Students face countless nights of studying as well as juggling a social life and settling into a new environment. It is no doubt that often our self-care gets neglected.
Given present times, self-care is more important than ever, so we have put together our top 5 tips for loving yourself.
1. Eat healthily & regularly:
It goes without saying that convenience foods are an easy go-to, but it is important you stick to a healthy and balanced diet to give your body the natural vitamins and nutrients it needs. Incorporate fruit and vegetables into your daily intake and ensure you stay hydrated. Drinking 6-8 glasses of water per day will not only improve your overall health but will also boost your brain function! Eating regular meals and making sure you never skip breakfast will help keep your energy levels up. Why not make use of your free-time and learn to cook some new recipes.
2. Get a good night's sleep:
Getting a good night's sleep will give you a chance to refuel. Make sure you switch off in the evenings and maintain good sleep habits. Your body needs an average of 6-8 of sleep per night to function properly. Whilst you sleep your body undergoes a natural healing process which allows you to be fit and healthy for another day. A top tip for getting a better night's sleep is to turn off all electronics an hour before your bedtime. Limiting your daily caffeine intake can also have a positive impact on your quality of sleep.
3. Take a break:
Whilst we all have busy lifestyles and it's important to get things done, it is also just as important to take regular breaks. We all need to rest and recharge! Don't leave things until the last minute, get organised and give yourself enough time to complete assignments and study. This will not only reduce your stress levels but will also allow you to produce higher quality work. Schedule in regular breaks and reduce screen time where possible. Many smartphones have a screen time feature, try and reduce this each week. If you're working on assignments, schedule breaks into your calendar to ensure you get away from the screen regularly.
4. Interact with friends & family:
Maintaining relationships is good for your mental health. Stay connected with your friends and family – particularly if you are living a distance away from them. Video-calling is a great way to still feel close to loved ones when you don't live next door.
Whilst you may be at university to study, there is also plenty of time to get involved in local events or even start up a new hobby, this is a great way to meet new people with similar interests. Talking to others can boost your mood, if you feel you do not have anyone close to talk to, your Welfare Team are always available for a chat. Remember, always set aside time for a social life!
5. Exercise & explore the great outdoors:
Physical activity stimulates brain chemicals leaving you feeling happier and much more relaxed, which helps to reduce stress. Many students can feel stressed at some point throughout university life, therefore set time aside each day to exercise. This will not only make you feel healthier, but will help you to relax and switch off. Top tip – exercising doesn't have to be time consuming, even just walking instead of using transport or taking a slightly longer route home is enough to give you a boost. Explore the great outdoors and find a new walking route. If you're in a new city take some time to explore your new surroundings!
Other useful resources:
Our welfare team has put together a number of helpful guides that contain health and well-being tips: