Date published 16th July 2021
Meet the team: Black leaders awareness day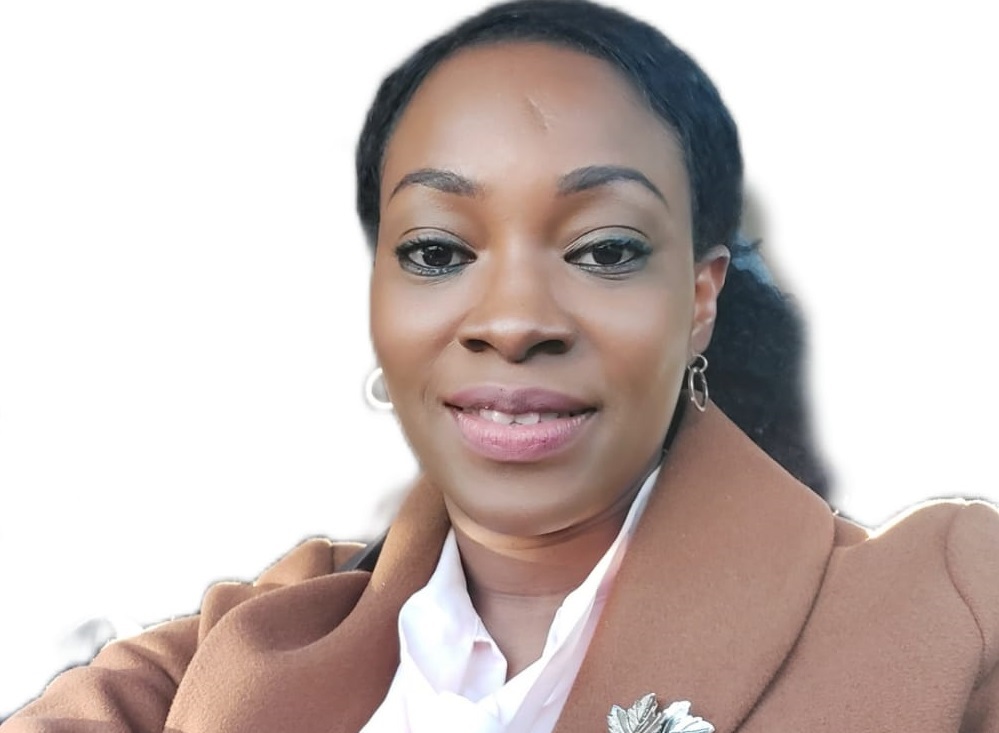 To celebrate, we caught up with Doyin Ogunsolu, Academic Skills Lecturer in the ACE Team.
What is your role at QA? How long have you worked here?
I am an Academic Skills Lecturer within the ACE Team and I have been working at QA for 2 years.
What does a typical day look like for you?
My day has been a little different this year – as for many – but now starts with a hello to my colleagues via Teams, a quick check and response to emails, meeting and supporting students in tutorials, and teaching in scheduled workshops.
What made you choose this career?
I have always enjoyed teaching because I find I get a sense of fulfilment when I help others move from not knowing to being confident, in their understanding and application of knowledge. You make real connections with students when you are part of their journey.
What is your favourite thing about your role?
I love that I get to meet learners from diverse cultural, professional and academic backgrounds. This adds a lot of social and intellectual variety to daily experience and I find this exciting.
If you weren't in this career, what would you have liked to become alternatively?
I would have liked to be an interior designer and events decorator. I love beautiful things!
What is your cultural heritage?
I am African-Nigerian-Yoruba.
What are you most proud of in your race/heritage?
I am proud of my rich authentic history in arts, fashion and literature. West Africa has over 700 years of sculpting craft. Our printed fabric and fashion consistently evolves and we have a rich culture of storytelling, poetry and music.
Do you think diversity is important? Why?
I think diversity is as important as our existence as humans. Our differences as humans is not an accident so denying or supressing diversity is synonymous with human oppression. For humanity to thrive, our immediate and wider environment has to enable and embrace all kinds of differences.
How do you think your heritage has affected your career, if at all?
My heritage just like all others, has promoted knowledge transfer and the need to encourage innovation and growth. This inspired my career choice as an educator and my current role allows me to be part of the cycle of growth through supporting others as they acquire knowledge.
What do you think we could do to encourage/help those of a diverse/minority background to reach their career aspirations?
We need to consciously enable people to feel comfortable in the difference they have been blessed with from a very young age.  Curriculums in schools should reflect diversity in an obvious way; this could be through case studies or teaching multidimensional approaches to issues. Organisations should make conscious effort to be inclusive by ensuring that each team, each project and each work stream reflects diversity. Inclusivity should not be a separate or bolt on project; it should be our "everyday norm".
Did you know that July 18th is Black Leaders Awareness Day? What does this mean to you?
I did not know about July 18th but I welcome the initiative since the black race is dealing with role model deficiency. Despite the historical and socioeconomic struggles of the black race, there are great leaders and success stories within the black community but black successes seem obscure. I believe Black Leaders Awareness Day provides a platform for black leadership to be showcased and this will significantly inspire the next generation of black achievers.
Do you have a quote that can be used to share your knowledge and experience to others?
"Love yourself, believe in your abilities, work through the struggles and celebrate every milestone no matter how little."
You can catch up with Doyin and the rest of the ACE team at our London and Birmingham campuses, or find out more on our website.