Date published 15th July 2020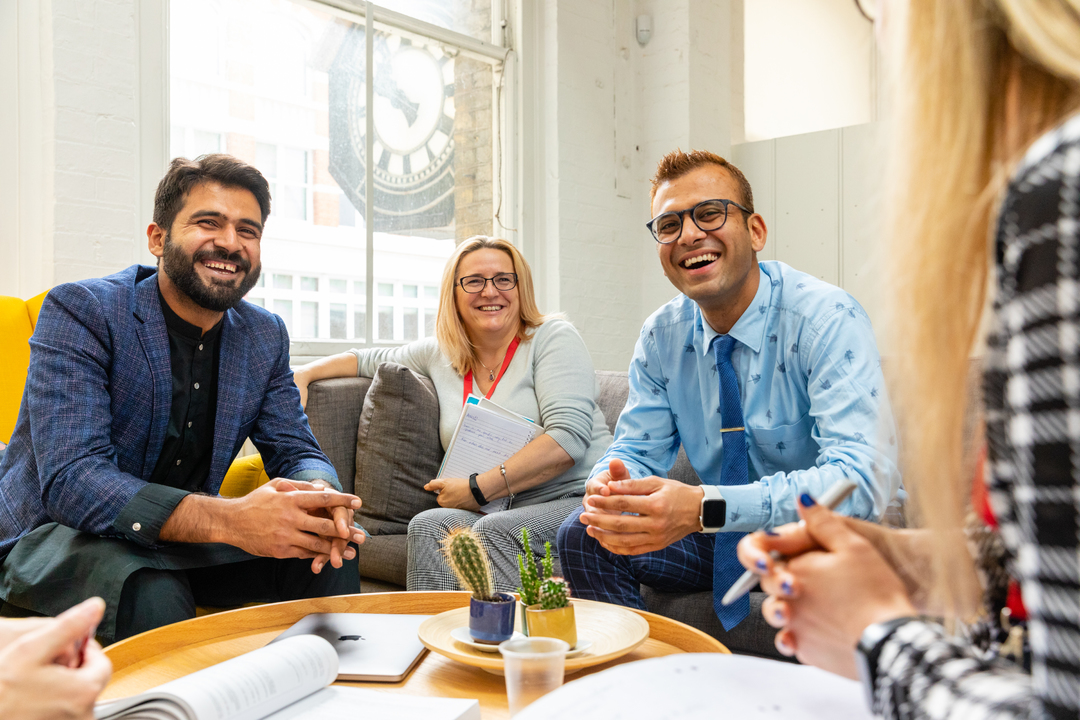 We understand that starting university can be a roller-coaster of emotions. You're excited, overwhelmed but also nervous about what the new life-changing experiences will bring. As a student in a new environment, you may not know what to expect or what you will need. This is why we provide our students with a range of services to support and guide them to reach their full potential throughout their time at university.
Our range of services include:
The Academic Community of Excellence (ACE) Team
Careers and Employability Support
Welfare Team
Accommodation
1. The ACE Team
Our ACE Team is here to provide you with guidance throughout your studies. With many years of experience, the ACE Team offers a range of services to help you excel in your course. These include:
Academic writing
Referencing
Presentations
Research skills
Critical reading and writing
Group work
Time management
Maths and computing
There are 3 main ways in which this team can support our students:
Tutorials
The ACE Team are available for one-to-one tutorials to help you develop your academic skills. Need help with academic referencing, writing, or discussing an assignment brief then the ACE Team is here to help you. Simply email them to book an appointment where they can share tips and provide you with academic feedback.
Our friendly team are available six days a week (Monday to Saturday) and they are more than happy to help! To make an appointment, please see the contact details below:
London Centre – aceldn@qa.com
Birmingham Centre – acebm@qa.com
Manchester Centre – acemcr@qa.com
Workshops
We run online interactive workshops for all students. These sessions are free to join and cover a wide range of skills such as avoiding plagiarism, planning assignments, using sources, and presentations. Our full workshop schedule and the links you need to join them can be found on the ACE Team page on Solent Online Learning. These workshops are a great way to learn and practice some essential skills that you can apply to your assignments straight away.
Self-Access Learning Materials
On our ACE page, you'll also find a wide range of resources to help your academic development. We have created videos, quick guides, and PowerPoints to help you learn some of the important skills needed for academic success. The latest materials include relating theory to practice, criticality, maths, and computing.
2. Careers and Employability Support
We understand how challenging applying and interviewing for jobs can be. This is why we have a dedicated Careers Team who are here to help our students with:
One-to-one support for writing your CV
Preparing for interviews
Attending employers' workshops
Hearing from graduate recruiters in guest lectures
Help find part-time work or internship opportunities
Further education options
Identifying career choices
To speak to our Careers and Employability support team, please contact: YourCareers@qa.com
3. Welfare Team
Our welfare team is always here to provide confidential and tailored advice to help discuss your problems that may affect your studies. As well as supporting your educational and emotional journey, we want to ensure our student's university experience is as memorable as possible. This is why we host a variety of events throughout the year to encourage social interaction between students and provide opportunities to enjoy yourself.
To speak to our welfare team, please contact:
Email: QAHE.welfare@qa.com
4. Finance Team
Managing your finances and covering your living expenses is a massive part of university life. That's why our Student Finance Team are here to help. The team are dedicated to assisting you in your studies wherever possible, and are available from Monday to Friday 9 am – 5.30 pm.
If you need to arrange a personal meeting to talk about your finances whilst studying at the London, Birmingham or Manchester centres, they are happy to help you. Please contact QAHEFinanceSupport@qa.com.
If you experience any unforeseen financial difficulties in paying your tuition fees, contact the Finance Team for support and advice as soon as possible.
5. Accommodation
Moving away from home and finding the perfect place to live is a big part of the student experience. We understand that this is a long process and our dedicated Accommodation Support Team are here to help and find you the perfect place to live.
Studying with Solent University Centres means you will have an ample amount of support when you start here. We ensure our students are confident and comfortable during their studies. Our student support services offer help from managing your finances, finding accommodation to help with academic writing. We make sure that you have the support you need throughout your university life.
If you would like to speak to someone about your accommodation options whilst you're studying at the London, Birmingham or Manchester centres, we are happy to help you. Please contact QAHE.accommodation@qa.com or +44 0203 6276101.