Date published 29th July 2020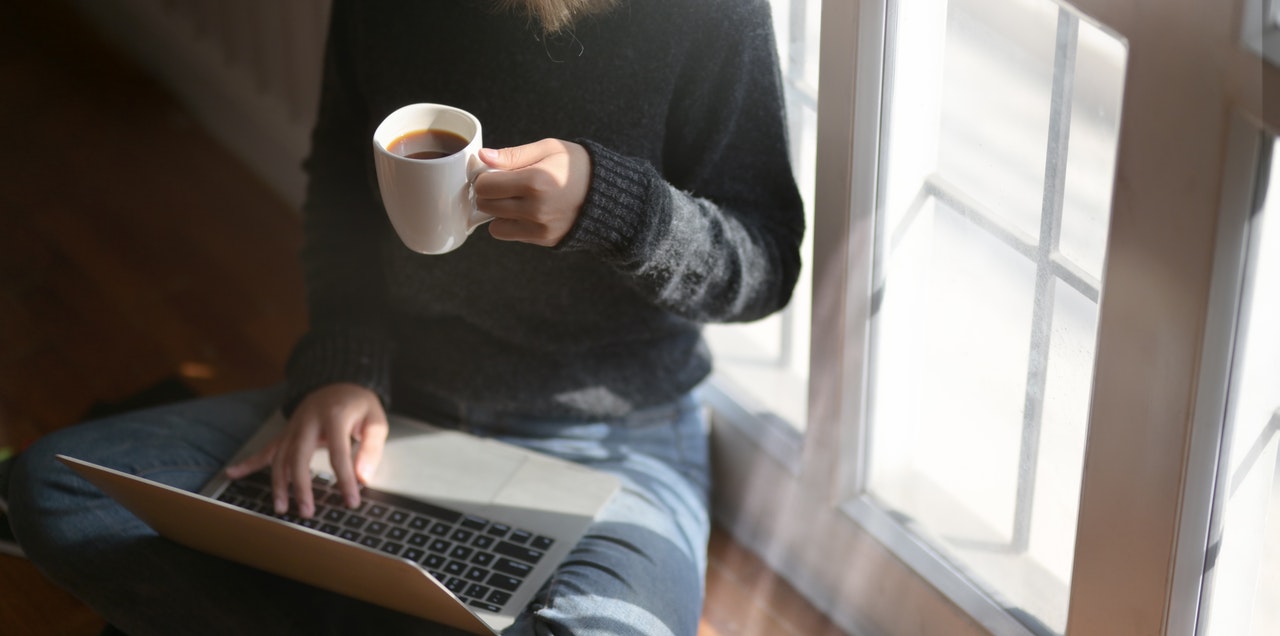 There is no 'one size fits all' when it comes to studying and many of us have unique ways of processing information and being prepared. For a long time, learning styles have been a topic of conversation to help us better understand how to maximise our studies and this has had a huge impact on education in general.
There are a number of ways you can investigate your learning style online – and a vast array of tools designed specifically for the needs of each. Are you motivated by the outdoors? Or maybe flashcards are your thing? With a multitude of virtual tools easily accessible at the touch of a button, you can study wherever, whenever – in a way that suits you.
To help you get the most out of your studies, we've handpicked a list of our favourites to get you started. Give them a try – they could help you boost your performance and stay more organised!
1. For note-taking – Evernote
Cost: Free
Available on: iOS, Android & Desktop
Perfect for verbal and visual learners, Evernote is a great online note-taking app that allows you to take notes anywhere and add to them on the go. With the facility to capture ideas in notes, pictures, and voice recordings, it's a great tool for finding information faster and sharing ideas.
The platform syncs across all devices, meaning you can access your notes wherever you are. You can even create diagrams, so if mind-mapping is your thing, this is definitely one to get on board with!
2. For spelling and grammar – Grammarly
Cost: Free
Available on: Chrome, Windows, Microsoft Office, Phone & iPad
Ever find yourself staring at an assignment but can't quite put your finger on what's missing? Grammarly is a simple and effective app to help improve confidence in your written communications.
Essentially, the tool can be used to streamline the purpose and accuracy of the text. With the ability to set audience, tone, and intent (to describe, convince, tell a story etc.), Grammarly is a great way to create strong and effortless written work.
3. For efficiency – Google Drive
Cost: Free
Available on: iOS, Android & Desktop
Though it may seem like an obvious option, Google Drive is an underrated tool that could massively impact the way you study. If you haven't already heard of it, it's fundamentally a compact online file storing solution, where you can create and store files such as word documents and spreadsheets.
The great thing about it is you can take your studies anywhere. Are you motivated by the outdoors? Or perhaps you like to work alone in tranquillity? Whatever your environment, you can take out your phone, laptop, or iPad and generate ideas when you are at your most inspired. You can also collaborate with other users at the same time too, so it's a great one for social learners.
4. For the visual learner – Brainscape
Cost: Free
Available on: iOS, Android & Desktop
Gamification is widely talked about as an effective approach to studying, that's why flashcards have been popular in education for many years. Brainscape is a great modern take on this valued revision method, providing multi-device access to an array of subject areas.
The platform allows you to study your chosen flashcards and then rate them by how confident you are in the answer, resulting in how often the card is repeated. You can monitor confidence gained in each topic to help you identify areas that need the most work. You can even create your own cards and share them with other users, which is great for group projects.
5. For organisation – Any.do
Cost: Free
Available on: Mobile, Desktop & Smart Speaker
There's no doubt that finally ticking something off your to-do list is satisfying and there are a number of great online organisation apps to help you keep on top of it. A favourite option here is Any.do – beautifully designed to make your jobs look a little less daunting.
With the ability to set reminders, share lists and collaborate with other users, Any.do helps to ease the pressure and help you prioritise no matter what your learning style is. You can even add tasks through your smart speaker and add subtasks to help you reach your goals, so you can keep on top of ideas as they come to you.
If nothing here takes your fancy, remember there are many more useful alternative online tools out there too! From organisation to revision techniques, experimenting with virtual tools could be beneficial in helping you to make the most of your studies.
Do you have a favourite? Let us know on social media – we'd love to share!