Date published 1st December 2020
Careers in computing: insights and highlights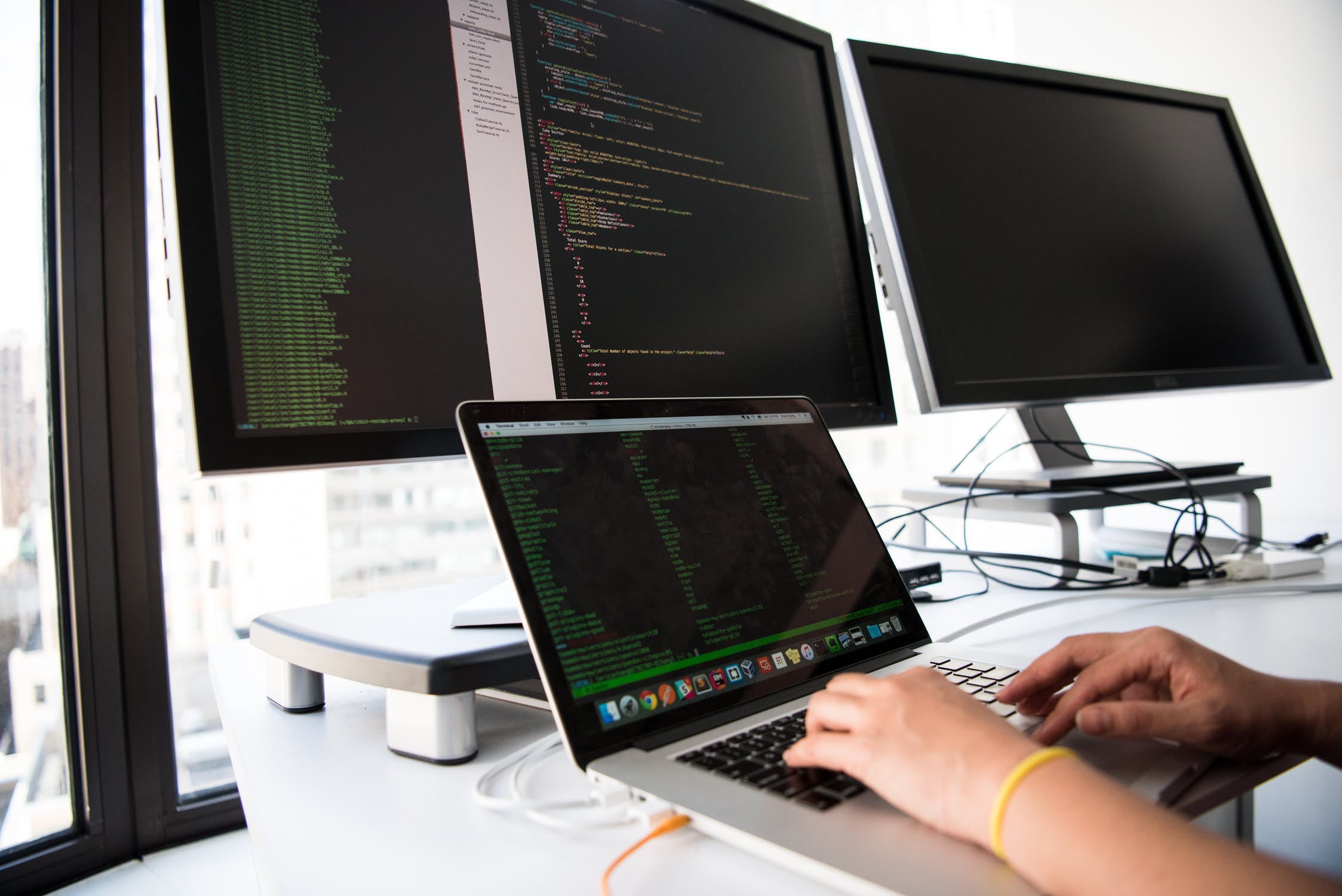 More and more, our lives and livelihoods rely on technology to keep us connected. Not only do we talk with friends and family online, but we spend our spare time streaming videos and gaming. Even normal household objects are connected to the Internet. A recent study showed that in 2019, internet users spent an average of six hours and 42 minutes online a day. That's over 100 days a year.
Yet these stats represent a world before COVID-19. The global pandemic has meant our lives have become even more reliant on technology, with companies and universities alike shifting their entire operations online during lockdown – and possibly for good. But many experts say that Coronavirus simply accelerated the transition to online. According to a McKinsey Global Survey, since the start of the pandemic, companies have jumped an average of three or four years ahead in their digitalisation.
This means a number of things. Firstly, when it comes to hiring, employers will often favour candidates with digital skills. It also means that we need new tools and technologies to facilitate this rapid transition online. However, in Europe there is a huge 'digital skills deficit'. This means that there are far less people with digital skills than we need. The European Commission predicts that "in the future, 9 out of 10 jobs will require digital skills. At the same time, 169 million Europeans between 16 and 74 years – 44% – do not have basic digital skills."
Not only does this make people with IT skills highly valuable to employers, but it gives computing graduates far more choice when it comes to choosing a career. With so many different industries now moving online, the options for people with digital skills are diverse. There are opportunities for IT and computer specialists to work in medicine, NGOs, advertising, government and more. What's more, these opportunities are often better paid. A recent study by the DCMS found that roles requiring digital skills paid almost a third more. But in which areas are computing graduates finding themselves?
User Experience
It doesn't matter if we have life-saving, world-changing technology if no one can use it! User experience (UX) is all about humanising technology, making it more user friendly. UX designers understand not just the technology itself, but the needs of the person using it. Their job is to bridge the gap between the two. To put technology in people's hands, UX professionals must have skills in visual design and front-end coding, as well as data analysis and research. A 2020 report from the NNG found 134 unique job titles relating to UX, showing that even within this field the options are vast. Participants in the research said, "the role of UX designer is a dream job for creative people who love to invent and get products into people's hands."
Programming
Problem solvers make great programmers, as developing software is all about solving human problems. Programmers can work across web (desktop and mobile) with different platforms requiring slightly different skillsets or coding languages (however there is of course some overlap). These coding skills are valuable for most IT specialists, but particularly web and software developers. A programmer's experience with different coding languages is often what sets them apart from others. According to Hired, software engineers today currently favour Python, JavaScript and Java because of their user-friendly packages and libraries. However, Hired also found that the most in-demand language amongst employers last year was Google Go. What's clear is that since the industry is always evolving, a software engineer's skillset must also move with the times.
Data Analytics
It's often said that . This means it has big trading power for anyone willing to learn the skills. Data scientists use a combination of statistical analysis, data mining, algorithms, and machine learning when they work with data, finding patterns in sometimes vast pools of numbers. Being able to communicate these patterns and trends is key.
Data scientists are as much businesspeople as they are IT specialists, becoming an essential part of how companies reach their consumer. Businesses will pay a lot of money for data that tells them how their consumer has behaved and will behave in the future. This has created a demand for data scientists in almost every industry, from retail to healthcare, agriculture, education and more.
Cyber Security
Since the start of  COVID-19, there has been a huge spike in cyber-attacks and online criminal activity. This means that cybersecurity experts are in high demand, for both individuals and businesses. The ways in which cyber criminals operate are constantly shifting, with a seemingly endless list of hacks, from DDoS and MITM attacks, to phishing, smishing and spamming. Cybersecurity experts must be fast learners and able to predict the next move of online criminals. Ethical hackers are a great example of this. Their job is to find holes in businesses' online security systems, finding where real hackers would be able to break in. When companies can identify these weak spots, they can prevent real attacks.
These are just a few of the places computing graduates find themselves, with others opting for careers in web accessibility, consultancy, IT research and more. Groups such as Stemettes and BCS have lots of useful information about careers in computing, as well as organising exciting initiatives throughout the year. If you are interested in a career in computing, then a degree is a great place to start. You can learn more about studying computing on our web page.