Date published 24th November 2020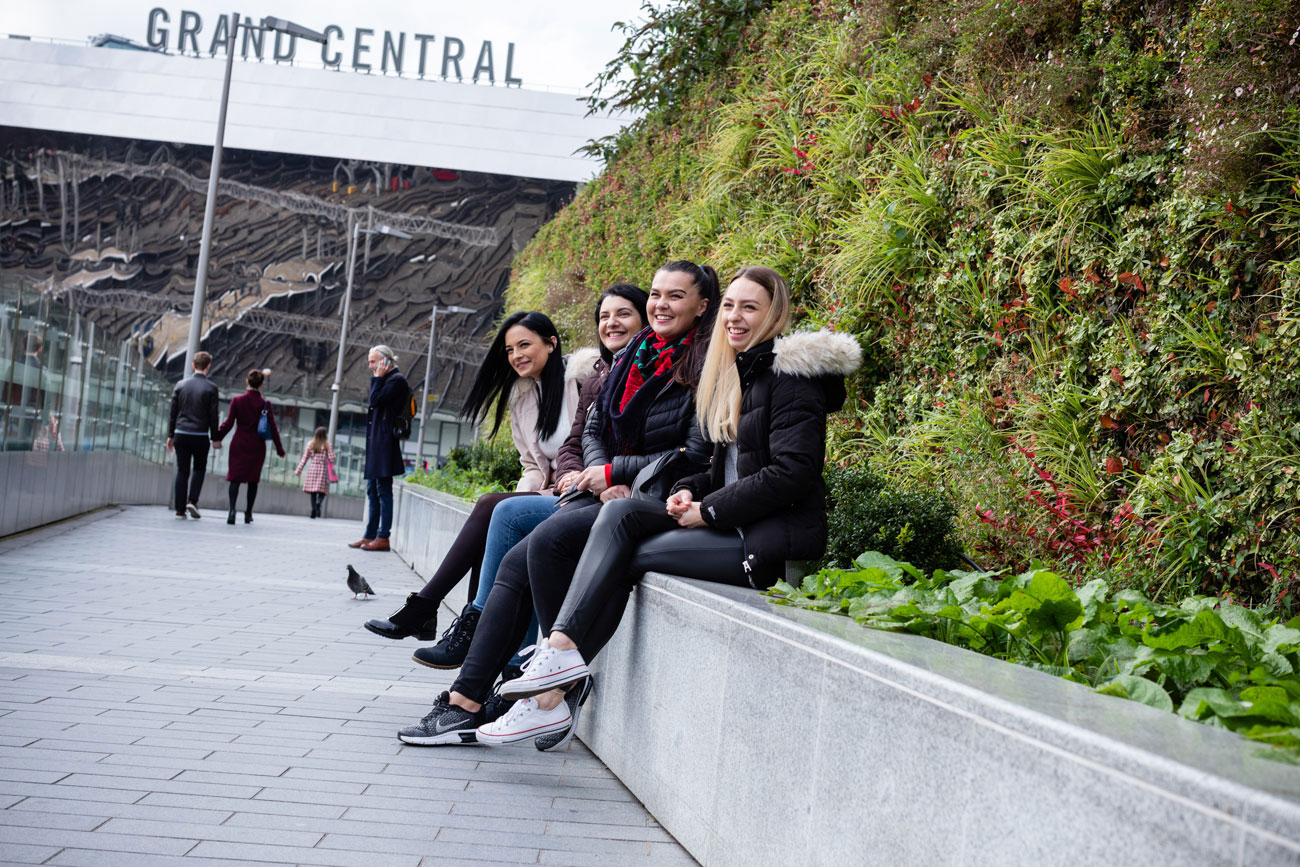 Many of us love spending time outside, especially during the summer months. However, as we are heading towards the colder season, sitting on the park bench may not seem very appealing. The best way to enjoy the outdoors and still keep warm during the colder season is to have a little wander around.
London, Manchester and Birmingham offer plenty of walking routes around parks, canals or down some quiet streets, with plenty of opportunities for a hot beverage break. Let's explore the best outdoor spaces around our Centres.
Watch Real Peacocks in Holland Park (London)
Located in Kensington is the 22-hectare Holland Park with its unique hidden gem – the Japanese Kyoto Garden. This Japanese-style garden features a tranquil waterfall, fishpond with koi carp and real peacocks casually strolling around.
Located closely to Kensington High Street, filled with many cafes and bars, makes it a perfect location for an autumn walk.
Explore Hidden Venice (London)
London's Little Venice is a peaceful canal area, conveniently located less than 5 minutes' walk from Warwick Avenue station. It is the perfect spot for a relaxing walk and is conveniently located by venues for a tea and cake break. One of these venues is the Waterside Café, a restaurant boat floating in the Regent's Canal.
The best way to explore Regent's Canal is to take a stroll down the canal from Little Venice to Camden (approx. 3km). Once in Camden, you will be spoiled with food and drink options. If you fancy something a bit different – try Shaka Zulu, a South African restaurant, famous for serving an authentic Zebra Steak.
Cannon Hill Park (Birmingham)
Awarded Green Flag status, Cannon Hill Park is one of the premier parks in the city of Birmingham. With 80 acres of parkland and 120 acres of conservation grounds, containing beautiful flower beds, lakes and stunning walkways, it's easy to see why.
At Cannon Hill Park there's plenty of opportunities for exercise at the park as it includes a 36-hole mini-golf course, bowling, and free-to-book tennis courts. Wildlife enthusiasts can also follow the walkways and cycle routes along the River Rea.
The park is also home to Birmingham Wildlife Conservation Park and Midland Arts Centre.
Edgbaston Reservoir (Birmingham)
This picturesque reservoir, in the centre of Birmingham, has a circular walking trail running around the perimeter. It runs for just over a mile-and-a-half with lovely views across the water and some woodland and grassland areas. The site is also a local nature reserve so lookout for a wide variety of birdlife on the water.
Jodrell Bank (Manchester)
Each year, Jodrell Bank hosts the annual science and environment celebration, Bluedot Festival; with its vast grounds and accessible pathways – we can see why. The discovery centre located in the heart of the Bank is surrounded by greenery and nature for a simple yet beautiful stroll, or you can head inside and take part in the learning experience for those with a keen interest in space and science. In addition, telescope tours are held all year to experience solstice events in an atmospheric environment.
Heaton Park (Manchester)
Known for hosting the Parklife festival, Manchester's Heaton Park is more than just a space for musical entertainment. As one of the largest unspoilt spaces that the city has to offer, this greenery provides a day out for many. Take a 15-minute bus or metro ride from the city centre and enjoy a summer picnic, take a stroll through the open grounds, or experience the surrounding historic buildings throughout the year.
For more ideas of exploring London on foot, we recommend 33 Walks in London that You Shouldn't Miss by Nicola Perry. For Birmingham, check best autumnal walks ideas by Time Out or discover great Manchester outdoors with this handy guide.
Please note some of these places may not be open currently due to Government Guidelines relating to COVID-19 and social distancing rules. Please check before travel to avoid disappointment.